Welcome To
McCoy Valuation
Founded in 2018, McCoy Valuation is a leading commercial appraisal and real estate consulting company serving Virginia and North Carolina. Our team provides high-quality and independent valuation services for lenders, investors, and business owners. With more than 30 years of appraisal experience, McCoy Valuation is equipped to handle analysis of all types. Our expertise covers multifamily, industrial, retail, office, and land appraisals as well as cost segregation studies, tax assessment appeals, market rent studies and more.
Thomas O. McCoy, MAI
Principal
Thomas McCoy, MAI has over 30 years of real estate appraisal experience and has held the MAI designation since 1994. He has appraised properties within 15 states, but his primary geographical experience is within Virginia and North Carolina. Between 2003 and 2017, Mr. McCoy directed the Valuation & Advisory office for CBRE in the Norfolk, Virginia office. Prior appraisal positions include the CBRE Valuation office in New York, New York from 1997 to 2003; Grubb & Ellis, New York, New York from 1992 to 1997; Joseph Blake and Associates from 1989 to 1991.

Tom's experience providing real estate appraisals, consultations, and market rent studies, encompasses a wide variety of property types including multifamily residential, retail, office, hotels, industrial, net-leased investments, medical office buildings, and other special-use properties. Multifamily valuation includes numerous Freddie Mac and Fannie Mae financial appraisals, walk-ups, LIHTC projects, HAP contract properties, adaptive re-use of industrial for multifamily, historic tax credit valuation, senior housing, assisted living, proposed construction, condominium and cooperative apartment sell outs, and market rental studies.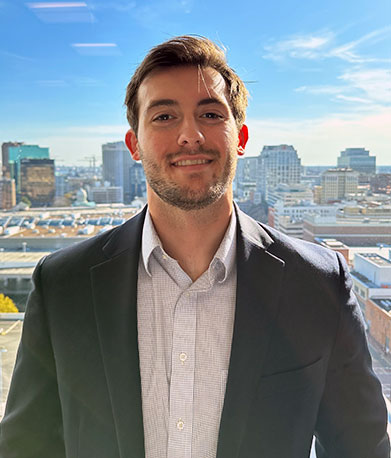 William P. Wilson
Real Estate Analyst
Will joined McCoy Valuation in 2022, having previously worked with The CoStar Group in Richmond, Virginia where he covered the Boston and New York real estate markets. Born and raised in Norfolk, remains actively involved in the Norfolk Academy alumni community and is a 2019 graduate of Hampden-Sydney College.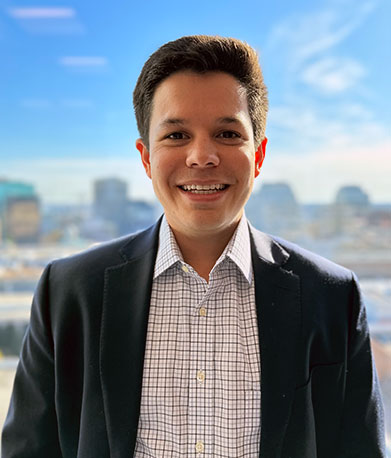 Victor Layne
Business Development / Consultant
Victor joined McCoy Valuation part-time in 2022 to support business development and operations, having previously worked with investment firm Roark Capital Group in Atlanta, Georgia. Victor graduated from the McIntire School of Commerce at the University of Virginia in 2020 with a concentration in finance.
Contact Our Commercial Appraisal Team
Share more about your commercial appraisal needs and our team will reach out to you shortly about your assignment and how we can help.